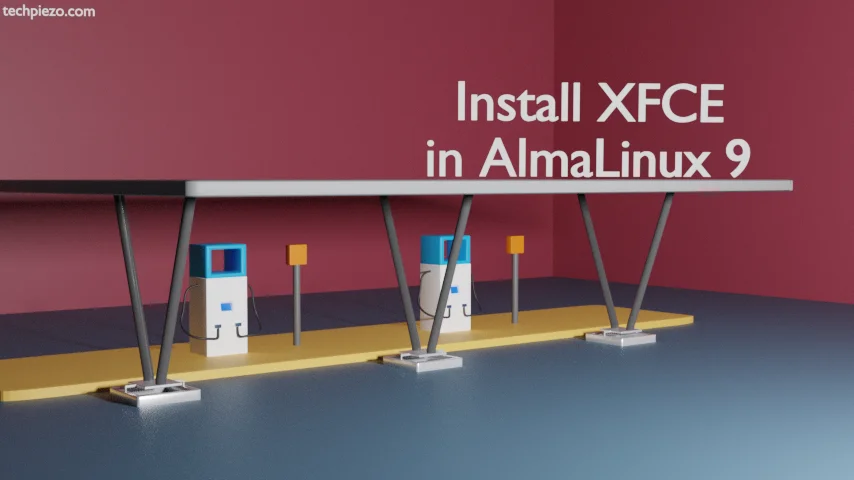 In this article, we cover how to install XFCE in AlmaLinux 9. XFCE is a lightweight Desktop environment for Linux. Since, we installed AlmaLinux from a minimal ISO image and it didn't come with a Desktop environment. Therefore, we chose to install XFCE Desktop environment first.
The package manager which we will use is dnf. It is basically used to install, remove and update packages in AlmaLinux. We will cover more about dnf in subsequent articles.
Note: Following operations require superuser privileges. In case you don't have one then, we advise you to contact your System Administrator for assistance.
So, the first thing we did after installing AlmaLinux was updating our system and it was done through dnf package manager. So, open a terminal and issue the following –
# dnf upgrade
Install XFCE in AlmaLinux 9
The package Xfce can be installed through extra repositories i.e. EPEL (or, Extra Packages for Enterprise Linux). The additional packages we get through the repository is maintained by a special interest group.
Use the following command to install EPEL repository –
# dnf install epel-release
Next, to install XFCE Desktop environment –
# dnf group install "Xfce"
And, follow onscreen instructions. Once the installation part was done, we did a system reboot. But, it still boot us in text mode. So, we switched the boot target to graphical mode by the following command –
# systemctl set-default graphical.target
And, then again went ahead with the system reboot. This time around it showed us a graphical login screen. Click on the user you want to login with and notice that at bottom-right there is a Configuration icon. From there, select Xfce Session and enter the password. And, that is pretty much everything we had to do.
In conclusion, XFCE is a lightweight Desktop environment. Here, we have covered how to install XFCE in AlmaLinux 9.